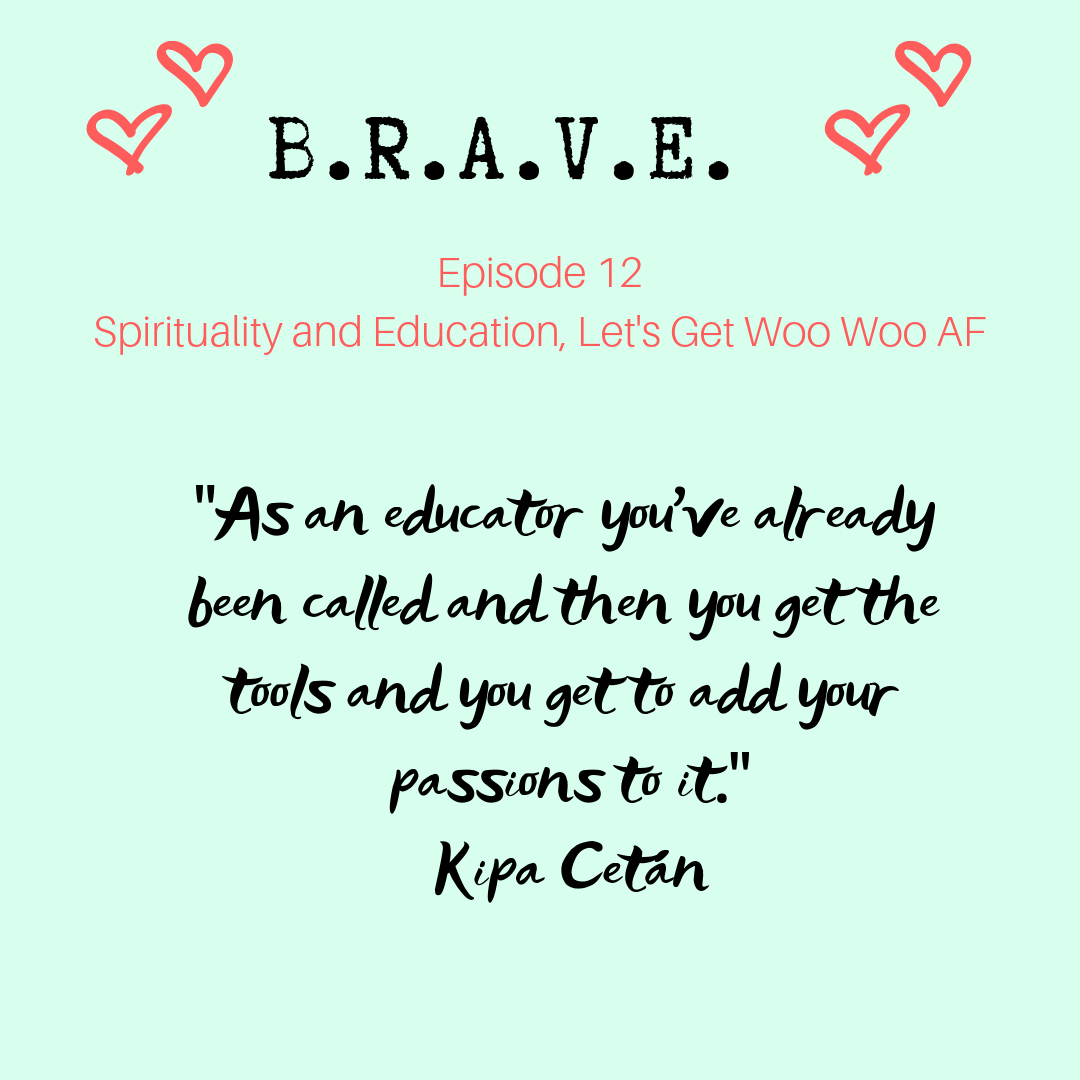 This week's episode is so much fun! Kipa Cetán, a healer, medicine woman, spiritual guide and consultant, and educator joins me to talk about energy and opening up to messages from your spirit guides. Our conversation meanders quite a bit, and is all connected. Listen in as we discuss living in a vibrational world, and as we both provide insights into ego, the illusion of separateness and as Kipa shares some historical background on educational and spiritual teachings. Kipa is a major powerhouse when it comes to channeling and healing and she drops some serious wisdom on contacting your spirit guides, and wraps up with sharing her vision for the future of education. If you are into energy and all things woo-woo this episode is for you. If you aren't sure if you are into energy and all things woo-woo this episode is also for you! And if you don't go to the woo-woo then I invite you to give it a listen anyway and step out of your comfort zone! 
Get in touch with Kipa Cetán via email at kipacetan111@gmail.com, visit her website https://www.kipacetan.com/, and follow her on instagram @kipacetan. 
Follow B.R.A.V.E. on Instagram and Twitter @brave_educators and on Facebook @brave.educators Have questions, interested in one-on-one coaching, energy healing, or want to share your story on B.R.A.V.E.? Email me brave.educators@gmail.com. You can follow me personally on Instagram @embodied.soul.love
Until next week, go out Be BRAVE, Hearts Forward.
Credits:
Music by https://www.soundcloud.com/ikson