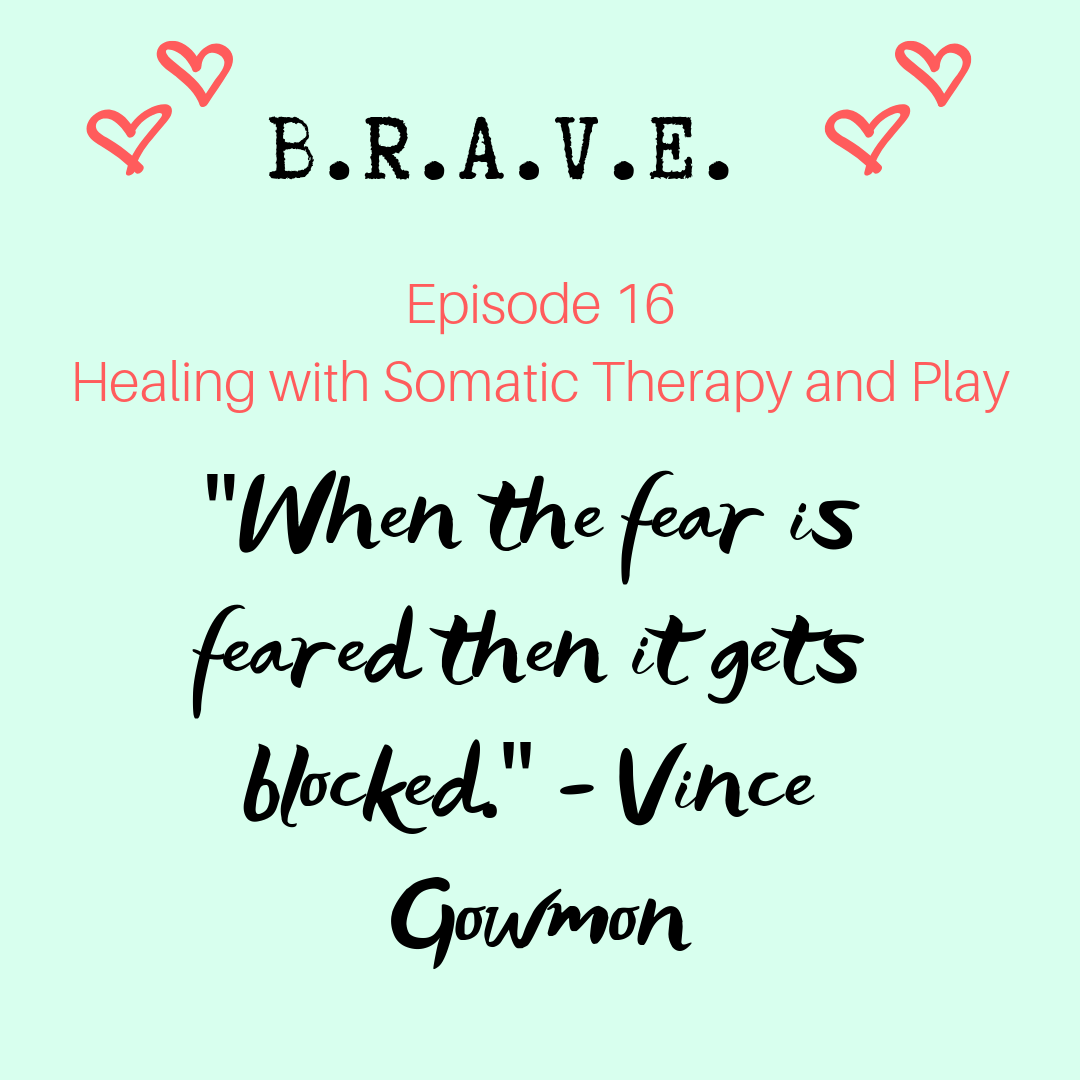 Vince Gowmon joins us this week to discuss healing with somatic therapy and play. Vince shares a bit about his story and how he arrived in the healing field and working with educators. We start off with Vince discussing that somatic therapy is an approach to releasing trauma out of the body in ways that are not necessarily verbal. This is vital to healing because there are things that occur and get stuck in our nervous systems at pre-verbal stages, so using sensory-motor processing can access a deeper level of healing. This leads us into a discussion about why educators need to do their own healing work - Vince shares that their wellbeing is vital to create a learning environment that feels safe, and children are more able to receive information and learn if they feel more safe in their body. The energy of a family AND a classroom will reflect the trauma that is present in the room. He points out that self-care is important, and that is about managing the nervous system, but not a full healing process. Vince shares that if you are ready to begin your healing journey to first begin with listening and noticing things about yourself, which will allow you to become aware of pains, hurtful relationships and heavy emotions they you may have normalized. 
Next Vince discusses the role fear has in our healing journey. He points out that our Euro-western cultural dialogue around fear is to become fearless, which does not work. Fear is necessary, the problem is when we have suppressed fear in our system. He shares how this occurs in our childhood and how we can go about healing and releasing fear in our systems, as well as how trauma shows up in our nervous systems. Vince discuses the difference between trauma and burnout and how both can show up in our nervous system health. Vince also brings in a discussion of what true empathy is and that it is lacking in our society.  
The last third of the episode Vince shares about play and how it can heal and is related to trauma. He shares that play is a fluid state and is spontaneous, which is related to an inner trust - we see this is children. Play is challenging for adults because we are taught on many ways not to be playful because planning is safer. This arises as we get older because we have learned to be judged and ranked, so we are taught to be more left brain oriented, so we loose trust in ourselves, our imagination, and our creativity. Planning allows us reduce the risk of being judged, it's safer. The work he does in his Remembering to Play workshops is tot slowly re-introduce teachers to their creative inner-child. Play is about being free to be who you are and when we loose it, it's painful, so moving slowly back in allows for healing and for people to come back into their bodies. 
To wrap up, Vince shares his ideas for the future of eduction - he references the etymology of education, which is educare, meaning to draw out. This leads us to ask how to we view a child - do we see a child as an empty vessel waiting to be filled, or is a child an infinite vessel of love, light, and joy longing to be expressed? Education can shift to draw out the gifts and talents of children, trusting them to express because people get fulfillment from shining their own light into the world. 
Weekly Questions
Just one this week to focus on the power of this episode: 
Where can you shift to allowing your gifts to shine out and drawing out the light and gifts of your students? 
Resources
Peter Levine - trauma and somatic therapy specialist, list of renowned books 
Somatic Experiencing Institute 
Dr. Gabor Matte - expert on addiction, stress, and childhood development 
Vince's Come Out and Play Video
Guest Contact Info
Vince Gowmon, RTC, CPCC, BBA, Registered Therapeutic Counsellor, Certified Professional Co-Active Coach - offers somatic counseling, breath-work, distant healing and ceremony work. Check out more about him and I highly recommend looking into healing work with Vince.  Visit Vince's website: https://www.vincegowmon.com and follow him on social media - facebook @vincegowmon and instagram @healing_for_a_new_world. 
Subscribe, rate, and review B.R.A.V.E. on the Stitcher App, Podbean, and ITunes! Follow B.R.A.V.E. on Instagram and Twitter @brave_educators and on Facebook @brave.educators Have questions or want to share your story on B.R.A.V.E.? Email me brave.educators@gmail.com. You can follow me personally on Instagram @embodied.soul.love
 Until next week, go out Be BRAVE, Hearts Forward. 
Credits: 
Music by https://www.soundcloud.com/ikson