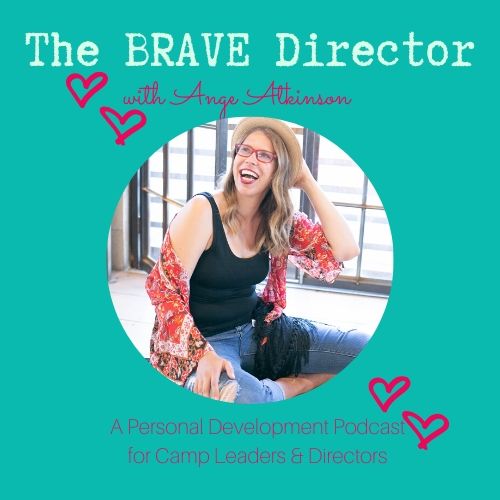 Sean Graves is a transformational coach and intuitive guide here to help others follow their own authentic path. In this episode we jam on how to move through times on your journey when you feel mentally blocked in, working with your ego, dark nights of the soul, emotional release, and embodiment. This episode is full of deep wisdom! Check out more of Sean's work on his podcast Follow Your Path which you can find here on his website: https://www.innerworlddesign.com/podcast, his new project the Teen Transformation Project (info coming soon) and follow him on instagram @sean.graves_
Get ready for BOSS - The Brave Outdoor Self Series with Ruby Compton from Ruby Outdoors (@rubyoutdoors) and myself as we guide new-ish female identifying camp pros through deep inner leadership skills through experiential learning in the Blue Ridge Mountains April 6th-10th. Registration is now open at womenincamping.com and dive in now for the early bird discount!
Be sure to check-in on my insta story this month as I'm bringing you a self-care tip of the day to navigate your path more authentically as we wrap up 2019 AND be sure to register for my Radical Self-Care Masterclass with GoCampPro at https://gocamp.pro/masterclasses/radical-self-care-with-ange-atkinson 
Subscribe, rate, and review The BRAVE Director on the Stitcher App, Podbean, and ITunes! Hop over to my website, angeatkinson.com for more info on working with me. Follow me on instagram @ange.atkinson
 Until next time, Hearts Forward, Be Brave!
Credits:
Music by https://www.soundcloud.com/ikson