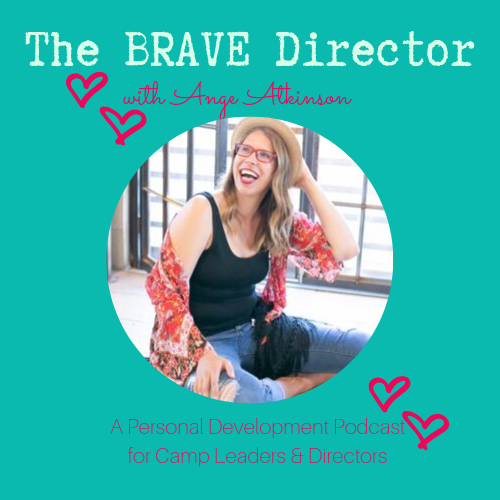 Some quick nuggets on why this time of year rest is important, and how to drop into rest if it feels elusive to you. Plus I talk about staying inspired during this time of year. 
I quote Brene Brown from Braving the Wilderness: "Tonight we will exhale and teach. Now it's time to inhale. There is the in-breath and there is the out-breath, and it's easy to believe that we must exhale all the time, without ever inhaling. But the inhale is absolutely essential if you want to continue to exhale."
Get ready for BOSS - The Brave Outdoor Self Series with Ruby Compton from Ruby Outdoors (@rubyoutdoors) and myself as we guide new-ish female identifying camp pros through deep inner leadership skills through experiential learning in the Blue Ridge Mountains April 6th-10th. Registration is now open at womenincamping.com and dive in now for the early bird discount!
Be sure to check-in on my insta story this month as I'm bringing you a self-care tip of the day to navigate your path more authentically as we wrap up 2019 AND be sure to register for my Radical Self-Care Masterclass with GoCampPro at https://gocamp.pro/masterclasses/radical-self-care-with-ange-atkinson
Subscribe, rate, and review The BRAVE Director on the Stitcher App, Podbean, and ITunes! Hop over to my website, angeatkinson.com for more info on working with me. Follow me on instagram @ange.atkinson
 Until next time, Hearts Forward, Be Brave!
Credits:
Music by https://www.soundcloud.com/ikson