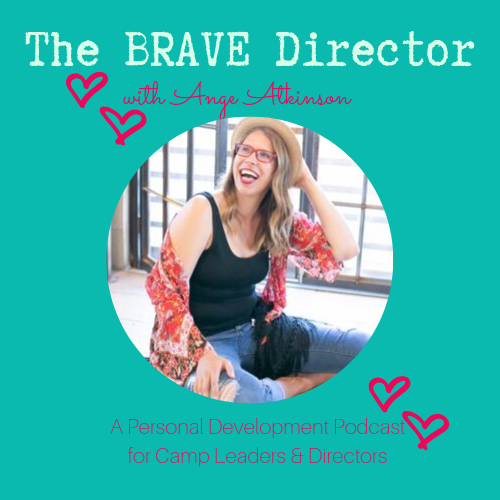 2019 is coming to a close bringing with it a close to 2010 decade. No matter where you are at, what you are feeling, you are EXACTLY where you need to be. If you are stoked for wrapping the year and setting new intentions, go for it! If you have been feeling emotional and struggling through the last few months, particularly the last few weeks, you may simply be an empath feeling some of the collective shifts and letting go. I for one have been feeling it and have not been up to my usual end of the year reflection and intention setting for the new year, and I had to remind myself that where I am is ok! And I can do my reflection on 2019 and the decade even after we ring in the new year. I can set intentions for 2020 anytime! And the same goes for you! You can totally go for the ringing in the new year if that's your jam, and you can hang back, rest, and check in when you are ready. 
This episode brings you a brief reflection activity that can be adapted for any staff reflection needs throughout the year and summer. I wrap with a grounding meditation that will help you root into your body and the earth during this transition from 2019 to 2020. 
Get ready for BOSS - The Brave Outdoor Self Series with Ruby Compton from Ruby Outdoors (@rubyoutdoors) and myself as we guide new-ish female identifying camp pros through deep inner leadership skills through experiential learning in the Blue Ridge Mountains April 6th-10th. Registration is now open at womenincamping.com and dive in now for the early bird discount!
Subscribe, rate, and review The BRAVE Director on the Stitcher App, Podbean, and ITunes! Hop over to my website, angeatkinson.com for more info on working with me. Follow me on instagram @ange.atkinson
 Until next time, Hearts Forward, Be Brave!
Credits:
Meditation Music: Meditation background music: Skyward by Scott Buckley http://www.scottbuckley.com.au/ Attribution 4.0 International (CC BY 4.0) http://creativecommons.org/licenses/by/4.0/ Music promoted by Audio Library https://youtu.be/0VL_aMEfHic 
Music by https://www.soundcloud.com/ikson