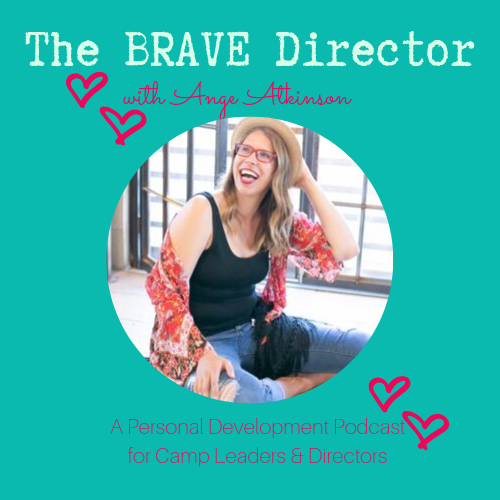 Andrea Briceno, Joy Coach and Holistic Health Coach join us this week to jam on all things creativity! Listen in to learn about easy ways to access your creativity which will guide you into deeper authenticity in life! 
Connect with Andrea on instagram @andreacbriceno and on her website https://www.andreabriceno.com for more info on coaching with her and her awesome coaching programs and the Blissful and Bold IG Series. 
Get ready for BOSS - The Brave Outdoor Self Series with Ruby Compton from Ruby Outdoors (@rubyoutdoors) and myself as we guide new camp directors (first 4 years in camping) through deep inner leadership skills through experiential learning in the Blue Ridge Mountains in April. Registration open soon! And we will have a second BOSS experience for Camp Directors and Owners coming at ya Fall 2020. 
Subscribe, rate, and review The BRAVE Director on the Stitcher App, Podbean, and ITunes! Hop over to my website, angeatkinson.com for more info on working with me. Follow me on instagram @ange.atkinson
 Until next time, Hearts Forward, Be Brave!
Credits:
Music by https://www.soundcloud.com/ikson